Black-eyed Bean, Mushroom & Silverbeet Balti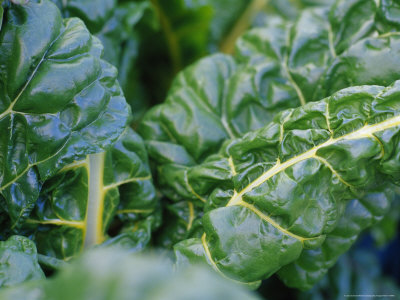 In my current menu I have this recipe. The link is broken, thankfully the good people of Riverford recovered it for me.
Black eyed bean, mushroom and chard balti
Preparation Time: 15 minutes
Cooking Time: 15 minutes
Serves: 4
Ingredients
If you have aubergines and courgettes in your box, substitute the mushrooms and chard for these, chop them into small chunks, you may need to cook them for slightly longer.
1 can black eyed beans, rinsed and drained
300g chard, roughly chopped
200g mushrooms, halved
3 tbsps oil
3cm piece root ginger, grated
2 cloves garlic, crushed
1 green chilli, finely chopped (1 tsp dried chilli if not available)
2 tsp paprika
2 tsp ground coriander
1 tsp ground cumin
handful fresh coriander, chopped
5 tomatoes, chopped
salt to season
Instructions
Heat oil in a large pan over a medium heat. Fry the garlic, chilli and ginger for a couple of minutes. Add the rest of the spices and cook for another minute, then add the chard and mushrooms, cook for a further 2-3 minutes. Stir in tomatoes, beans and coriander, cook for another 5 minutes or so. Season to taste. Serve with basmati rice, yoghurt and pickles.