Broad Bean Recipe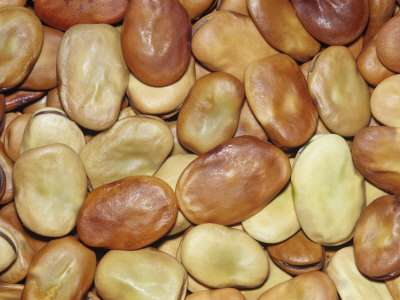 This recipe is absolutely beautiful. The broad beans are not that noticeable, actually it took me awhile to remember they were there.
Salmon and Broad Bean Bake
Ingredients (serves 6)
* 500g dried tortiglioni pasta (penne)
* 500g frozen broad beans
* 25g butter
* 1 medium brown onion, finely chopped
* 4 tablespoons plain flour
* Enough milk to make semi thick sauce
* 1/2 cup reduced-fat thickened cream
* 1 large red capsicum, finely chopped
* 1 cup grated reduced-fat tasty cheese
* 415g can pink salmon, drained, flaked
Method
1. Grease a 5cm-deep, 22cm x 27cm (base) baking dish.
Cook pasta in a saucepan of boiling, salted water,
following packet directions, until just tender. Drain.
Drizzle with olive oil. Transfer to a bowl.
2. Meanwhile, microwave beans in a covered bowl.
¼ cup water. 6 mins on high.
3. Use frypan and onion. Cook, stirring, for 2 to
3 minutes or until softened. Add capsicum cook until
soft. Remove from pan set aside.
4. Add flour, then enough oil to make semi runny.
Cook, stirring, for 1 to 2 minutes or until mixture
bubbles. Gradually stir in milk and cream, stirring
with whisk continuously. Heat on low until cooked,
add more milk if too thick. Stir in capsicum, onions
and one-third of the cheese. Cook, stirring, for
2 minutes or until melted and smooth. Season with
1 tsp salt and about ½ tsp pepper.
5. Add to white sauce mixture, beans and salmon,
then to pasta. Stir to combine. Transfer to prepared
dish. Sprinkle with remaining cheese.
6. Put in 180 C oven for 20 minutes or until golden.
7. Stand for 5 minutes. Serve.
Adapted from:
Salmon & Broad Bean Bake