Mexican Lentil Soup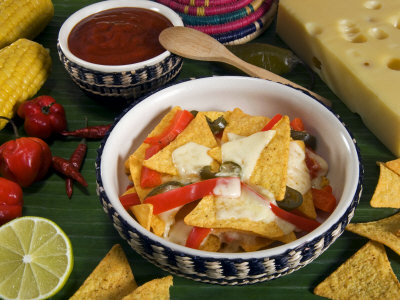 Lentil and Chipotle Soup

Cooking Time 1 ½ hour
Ingredients (serves 6 -8) * 1 tablespoon olive oil * 50g butter * salt * 2 carrots, diced * 2 sticks celery, diced * 2 brown onion, chopped * 2 X 400g can diced tomatoes * 6 litre of water * 500g uncooked brown lentils. * 3 tsp chipotle tobasco sauce * 1/8 tsp chopped dried chilli * 1 ½ tsp cumin * 5 tsp chicken stock powder * 2 tsp veg stock powder * 1 bag corn chips * 100g sour cream * Extra chipotle sauce

Method 1. Put 6 litre of water plus stock powders into a pot, turn on high heat and add rinsed lentils. When boiling turn to simmer and simmer for 1 and ½ hours. 2. Heat oil in a large saucepan over medium heat. Add chopped onions the add butter, and after a while add the carrots and then the celery. Add 1 teaspoon of salt ,cumin and chilli continue to cook, stirring occasionally, for 10 minutes or until vegetables are very well cooked. 3. Add tomatoes to simmering lentils. Cover and continue to simmer. 4. Add cooked vegetables to simmering lentils and tomatoes. Can take lid off pot if too watery. 5. .Serve with sour cream on soup with a sprinkling of chipotle on sour cream. 6. Eat soup with corn chips, either sprinkled on top or dip chip into soup and sour cream.