Silverbeet Menu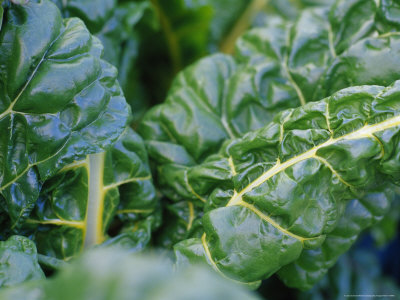 On facebook I put up a post about what we were having for dinner. It was actually a complaint, cause I think some people don't like posts about what others are having for dinner. I don't get any of those in my feed, except one friend used to mention her meals, and I like those posts actually. So I said, yes I really did want to know! At the time I was having silverbeet and mince,
Mince with Silverbeet & Turkish Spices
. I am bored with mince you see. I nearly bought a mince AWW cookbook, I wish I had actually. My husband adapted this recipe it really doesn't need chickpeas, and I think we had it with rice, it would be good with brown rice too I think, if that was the same recipe. I don't often say something would be good with brown rice, it was suggested in the original recipe and it is true. Here is out adapted version:
Mince with Silverbeet and Turkish Spices
Serves 4
Ingredients
500g of beef mince
1 x bunch of silverbeet – finely chopped
2 x large brown onions – finely chopped
2 x garlic cloves – finely chopped
2 x carrots – finely chopped
3 x tomatoes or 1 x can of tomatoes
1 x tablespoon of tomato paste
1 x teaspoon of ground coriander, cumin and smoked paprika
1/2 x teaspoon of cayenne pepper
salt and pepper to taste ½ tsp sugar
1 cup rice (uncooked)
Method
1. Brown the onion in olive oil in a large, heavy based pot and let sweat. After a few minutes, add the garlic.
2. Once the onion is translucent, add the mince.
3. When the mince is cooked through, add all the spices, salt and pepper and stir through. Taste to make sure the balance of flavours is good.
4. Now, add the tomato paste, tomatoes and carrots and stir through. If you're adding chickpeas, now's the time to throw them in as well. Cover and turn down heat, leaving to simmer for 30 minutes.
5. Once the 30 minutes is up, open the lid, throw in your washed and chopped silverbeet and keep uncovered for another 5 minutes or so. Serve with brown rice (or white) and enjoy!
Anyway my friends, one says he has silverbeet with lemon, it fixes silverbeet. And the other one suggested silverbeet with pinenuts and another ingredient. I was not sure what she was thinking exactly, but both of them got me off on a tangent and I found some what I think are nice recipes. Some people are very talented. So much scope for us all to be individuals and eat nice homemade food. So I ended up on the Sydney Morning Herald site, and Good Chef, Bad Chef again. Lovely, both of them. I have found though with all these ideas I am ahead of my menu planning by about a month? I will add recipes to this post as I either need them or find other ideas from SMH.
In the meantime I have gone off on a tangent about cranberries and chicken, as suggested by my friend regarding silverbeet, and found another good site morning television in New Zealand. Yum.
We were given some quince paste. I found a recipe for
Vintage Cheddar Scones
, that you can serve with Quince Paste. Yum. Usually I use the paste for a Thai Lamb stip recipe, but can't get that easily.
Tuesday ~
Baleadas with Red Beans & Feta
Wednesday ~
Lentils with Tamarind Sauce
Thursday ~
Silverbeet with Lemon & Olive Oil
Friday ~
Silverbeet, Currant & Pinenut Pie
(uses feta)
Saturday ~
Baked Gnocchi Spanakopita with Currants & Pine Nuts
(similar recipes :/)
Sunday ~
Silverbeet Sourdough Gozlemes
Monday ~ Spaghetti Bolognaise left over from menu before last
Tuesday ~ Bigos left over from menu before last
Wednesday ~
Beef Sausage Minestrone
left over as well
Thursday ~
Italian Sausage, Spinach, Tomato & Potato Salad
(left over)
Friday ~
Easy Cranberry Chicken & Brie Pizza
(uses cranberry sauce maybe good for using up hampers)
Saturday ~
Mushroom & Pancetta Spaghetti
(to use up mushrooms)
Sunday ~
Cheesy Zucchini & Bacon Slice
& Chips (uses 80g vintage cheddar that we have)
Monday ~
Salmon & Brie Pizza
(uses left over pesto)
Baking:
Vintage Cheddar Scones
, served with quince paste
Nutmeg Slice
(uses pecans)
Apricot & Coconut, Choc Cookies
(uses pecans)
Baking with quince jam:
Shortbread
Interesting recipes:
Chicken & Silvebeet Rissoles
(uses chicken mince)
Sauteed Silverbeet with Hommus on Toast
Corn Fritters with Pesto Roasted Tomatoes
Ham & Potato Cakes with Wild Rocket Pesto
(for hamper left-overs)
Preserving:
Mandarin and Kiwi Fruit Jam