Meaty Menu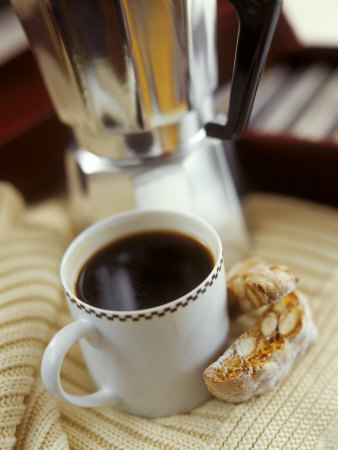 I went to pick up my son from the bus stop and decided to do a diversion down the road to the regional centre to try on clothes and go to a meat place. The prices were not as cheap as I had hoped. They did have a special on chicken and bacon. Also they had things I hadn't seen here for awhile because I don't travel to shop and I think one IGA has changed what meats they get in, so has the other IGA actually. So I was able to get things I enjoyed buying from a couple of years ago. I spent just over $100. Still I use meat sparingly to make it go further. Although I am going to have veal campagnola as a treat, as it is a family tradition. The mince was a price from a couple of years ago. I find the Coles at the regional centre's meat is a little expensive atm, so went to this meat place instead, and the sausages were still cheap like I would have paid a couple of years ago. I am wondering how many menus I will get from this meat, I am hoping three. I have had this can of green peppercorns for ages, when I find another silverside I will use them for that. The chicken pie recipe was from a facebook update from the taste site. It is similar to a pie we made a couple of months ago that we really enjoyed. The pork sausage and silverside, I'll have to wait until I find the ingredients. I bought a couple of pre-made meatloafs as my youngest daughter can't remember eating meatloaf and has asked twice about it. I have two extra kids home on the weekend, my second and third children. So there will be six of us, hopefully we can make the chicken burgers and veal as they are special for them, well me and I have the extra meat. I got the dog a rather large bone that I haven't been able to do for ages either. There have been some special recipes with lamb mince I've seen, now to find them.
I am concerned that my use of rookwurst predates this blog. I used to use it for bigos. I have an older blog and my other blog and I am using it to work out what I did with it, since I bought one. It is very hard to find sauerkraut now though, one upon a time my local shop always had it, but you couldn't rely on it having other things except chicken mince, but it doesn't now.
Pork Sausage & Cherry Tomato Bake (like the rocket one we use, see below)
Silverside with Green Peppercorns
Tuesday ~
Chicken, Leek & Lemon Pie
Wednesday ~
Chicken Schnitzel Burgers
Thursday ~
Lamb Mince Pasta Bake
(pastitsio, like a Greek lasagne flavour)
Friday ~ Meatloaf
Saturday ~
Rigatoni Milano
(uses Italian sausages)
Sunday ~ Veal Campagnola
Monday ~
Beef Keftedes with Tzatziki & Tomato Salad
Tuesday ~
Beef Sausage Minestrone
Wednesday ~ Pumpkin & Bacon Pasta
Thursday ~
Lamb, Feta & Herb Pasta
Friday ~
Beef Sausage & Lentil Casserole
Saturday ~ Fettucine Carbonara
Sunday ~
Taco Salad
Monday ~
Bratwurst with Lentils & Salsa Verde or Butter Chicken
Recipe by Cooking Company Noosa via Facebook
Jamie Oliver's Sweet Cherry Tomato and Sausage Bake - slightly adapted by me !
• 2kg lovely ripe cherry tomatoes, mixed colours if you can find them or x2 400g tins of cherry tomatoes
• 2 sprigs each of fresh thyme, rosemary and bay
• 1 tsp dried oregano
• 3 cloves of garlic, peeled and chopped
- 2 red onions roughly chopped
• 12 good-quality Cumerland or coarse Italian pork sausages
• extra virg
in olive oil
• balsamic vinegar
• sea salt and freshly ground black pepper

Preheat the oven to 190°C/375°F/gas 5.
Get yourself an appropriately sized roasting tray, large enough to take the tomatoes in one snug-fitting layer.
Heat up a splash of olive oil and sauté the onions until soft.
Put in all your tomatoes, the herb sprigs, oregano, garlic and sausages. Drizzle well with extra virgin olive oil and balsamic vinegar and season with salt and pepper.
Toss together, then make sure the sausages are on top and pop the tray into the oven for half an hour. After this time, give it a shake and turn the sausages over.
Put back into the oven for 15 to 30 minutes, depending on how golden and sticky you like your sausages.

PS Any leftovers can be chopped up and made into a wonderful chunky pasta dish, using penne or rigatoni, the next day.

Once it's cooked, you'll have an intense, tomatoey sauce. If it's a little too thin, lift out the sausages and place the tray on the hob to cook it down to the consistency you like – I tend to make mine quick thick – then put the sausages back in.
Interesting recipes:
Huey's black lentil recipe: Bratwurst with Lentils & Salsa Verde