Chicken Menu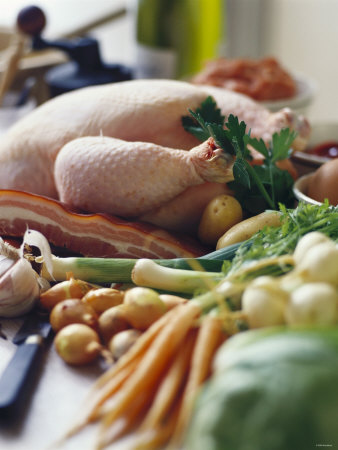 This is some recipes I couldn't afford last week, and I've added new ones with the vegetables that are on special. Since I have lots of bills, not sure of the smartness of this move. I may have left overs as two of my children may be away, but another one may come to visit us. We'll see how we go. I have added what I swapped the recipes for, cheaper versions.
Tuesday ~
Bacon and Spinach Macaroni Cheese
Wednesday ~
Barley & Red Lentil Pilaf
(uses JC Quality Foods Soup Mix) or
Hearty Chicken & Vegetable Soup

Thursday ~
Chorizo & Corn Frittata
Friday ~
Pumpkin & Pasta Bake
Saturday ~
BBQ Chicken with Greek Salad
Sunday ~
Chilli Sweet Potato & Beans with Polenta
Monday ~
Tray Baked Sausages with Potatoes & Cherry Tomatoes
Tuesday ~
Asparagus & Corn Fritters
Wednesday ~
Chilli Bean Nachos
Thursday ~
Bacon & Egg Pizzas
Friday ~
Salami & Mushroom Linguine
Saturday ~
Macaroni & Cauliflower Cheese Bake
Sunday ~
Chicken & Boc Choy Stir Fry

Monday ~
Chicken, Silverbeet and Fennel Potato Pie
may buy chorizos. They are on special at Foodworks.
Interesting recipes:

Fish Tacos
made from fish from the fish and chip shop
Swaps last week:
Thursday ~
Creamy Asparagus Pasta
Friday ~
Middle-Eastern Lentil & Spinach Soup
Saturday ~
Spaghetti with Zucchini & Cherry Tomatoes
Sunday ~
Brussels Sprout Curry

Monday ~
Spanish Tortilla
Tuesday ~
Potato & Spinach Frittata
Success from last week:
Tuscan Beef Burritos
We bought Red Hill Spice Girls Tuscan seasoning for this. Was thrilled when I opened the jar, so fresh, unsettled and lovely smell. It turns out amongst the usual spices, red pepper and juniper which is usually what I associate with German cooking. So happy, can imagine it with the lettuce.
Lifesaving Lentil Soup