Winter Menu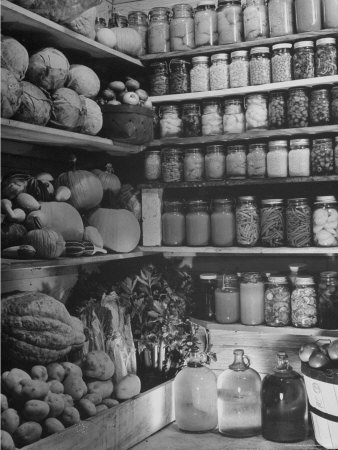 Nine days I have been working on this post lol. I think the northern beans got moved to next fortnight in case I can't get what I need. As it is I think I have doubled up the recipes that use spinach and wombuk.
OK. I haven't tried my Great Northern Beans that I got with my fruit order yet. Have found prosciutto is available at my local shop these days. And have ricotta left over from the lasagne from last week, yes, the rocket didn't make it. I found out a few years ago that sausage is pork mince, I still haven't seen American sausage or even what this UK recipe calls sausage but I will adapt it to pork mince if we can get some, we do have it locally now, it is just a matter of if we can see any on the day we go there.
I don't do the shopping these days. So I buy minimal stuff for my husband to organise. Since we are on a strict budget at different times this works. This week in the fruit order though, they have burrito kits and taco kits. To ask my husband for the various pieces of this, all which seem like extras often backfires because they add up and I am not there to help with the decision making. So I will get them with the fruit order and make something modest with them, I hope. Or go for something like chicken and if I have to change it to vegetarian or save them for another day so be it. My daughter will be so excited. The thought of enchildas makes her very happy. However expensive you can count on the shop to have BBQ chickens so maybe that is a safe bet? Lots of juggling goes on here lol. If my husband didn't have to make the trip to our hometown next pay it would be fine.
I came across a recipe from Heinz, went to their
website
, looks lovely.
Tuesday ~
Borlotti Bean & Prosciutto Soup
Wednesday ~ Pea & Ham Soup with Kranskys
Thursday ~
Stir-fried Beef & Vegetable Chow Mein
(uses wombuk)
Friday ~ Chicken & Avocado Burritos (from Mission Kit)
Saturday ~
Chicken & Chilli-bean Tacos
Sunday ~ Hotdogs with
Sauerkraut and Onion Sauce
Monday ~
Greek Lentil Soup
Tuesday ~ Pies, Peas & Chips & Gravy
Wednesday ~
Pork Meatballs in Creamy Mushroom Sauce
Thursday ~
Pumpkin, Bacon & Pasta Bake
Friday ~
Mushrom & Bok Choy Risotto
Saturday ~
Pumpkin & Vegetable Curry
Sunday ~
Warm Potato & Tuna Salad

Monday ~ Pizza
Success from last week:
Tray Baked Chicken Stroganoff
everyone liked the way the chicken was cooked
Recipe using lamb mince:
Spiced Shepherd's Pie Using Heinz Baked Beans
Recipe using Italian Sausages:
Sausage & Pea Pie
Recipe using Pork Sausages:
Sausage and Pasta Salad
Sausage, Broad Bean & Mint Pasta
Recipe for Chipolatas:
Sticky Sausage & Fennel Coleslaw Lavash Wraps
Snags with Onions Cooked in Beer
Swaps last week:
One Pot Pasta with Bacon, Tomato & Ricotta
Spicy Chorizo Minestrone
Interesting recipe:
Sauerkraut Hotdog Topping
Chicken Tacos with Corn Salsa
Soft Breakfast Tacos
Lamb Strip & Corn Tacos