Menu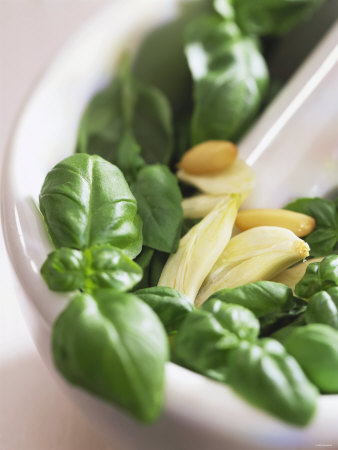 Last week I shouted myself some minced lamb. When I say shouted, it was not on my list. Neither was the osso bucco. Anyway, I asked my husband to check the freezer. No lamb. He accidently used it in place of beef. You have to remember I can't just duck down to the shops and get some more, it comes from Coles 1 1/2 hours away!
Oh well, no lamb on this menu. Though I may be able to shop there, it was just disappointing that is all. As it turns out the eski wasn't put in the car. I had two big days out.
On Thursday my husband brought home a big bunch of basil.
Tuesday ~ Osso Bucco with potatoes
Wednesday ~
Essential Chow Mein
Thursday ~
Pumpkin & Capsicum Soup
Friday ~
Pasta Puttanesca
Saturday ~ Spinach Pilau (uses basil comes from AWW Indian cookbook)
Sunday ~
Cauliflower, Bacon & Split Pea Soup
Monday ~ Vegetarian Japanese Pancakes
Tuesday ~
Potato & Egg Salad
Wednesday ~
Greek Lentil Soup
Thursday ~
Fragrant Egg Curry

Friday ~
Mexican Macaroni Cheese
Saturday ~
Pasta with Roasted Vegetables & Lentils

Sunday ~
Salmon & Broad Bean Bake

Monday ~ Spaghetti Bolognaise or
Savoury Mince with Soft Polenta