Chrisco Menu from Hot Breakfast Hamper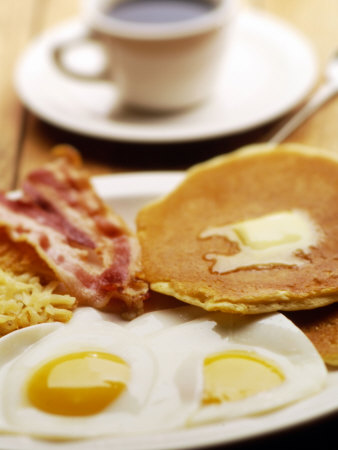 To be honest, I had no idea Chrisco was coming before Hamper King, so I got to the second sunday on this menu and thought I had better check out what was in the order that is when I found out lol. It was already on the calendar though lol. I just have been using another page on my calendar because it has a phone number on it lol.
*had already, using recipe from last week to cover it
Tuesday November 30 ~
Tuna Wonton Miso Soup
Wednesday ~
Fragrant Egg Curry
*
Thursday ~ Sausage Casserole*
Friday ~
Rigatoni Milano
(my favourite recipe for Italian sausages)
Saturday ~
Beef Rendang
Sunday ~
Pumpkin & Lentil Stew
(uses dried curry leaves)
Monday ~
Warm Potato, Egg, Tuna & Pea Salad
(low fat)
Tuesday ~
Pesto Linguine with Chicken & Zucchini
(low fat) (uses rest of pesto from last recipe)
Wednesday ~
Lentil & Chorizo Soup
Thursday ~
Winter Soup with Potato Dumplings
(these recipes continuing on my paprika theme)
Friday ~
Spicy Cannellini Beans with Creamy Polenta
Saturday ~
Bacon, Corn & Egg Tortilla Baskets with Asparagus
Sunday ~
Bacon & Spinach Macaroni Cheese
Hamper menu
Monday ~ Sausage Casserole (hamper has chipolatas and bacon whew) or
Tray-baked Sausages with Potatoes and Rocket Pesto
or
One-Pot Sausage Stew
Tuesday ~
Pork Meatballs in Creamy Mushroom Sauce
(used pork sausages)
Wednesday ~ BBQ sausages made into
Sausage & Egg Muffin Burgers
(we have found muffins good to have in the freezer to have toasted with meals though we have only done it once so far).
Recent successes:
Sweet Potato, Rocket & Bacon Frittata
, which should read Modern Egg & Bacon Pie!
Interesting recipes:
Banana Cake with Orange Maple Sauce
Wholemeal Sultana & Seed Scones
Baklava Loaf
like an old fashioned scone jam roly poly
Fennel & Cheese Scones
Asian Min Meatloaves with Noodle Salad
(uses char siu sauce)