I shopped in Coles!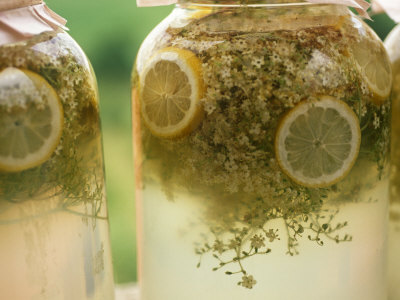 Last Wednesday I shopped in Coles. I did a big normal shop. That was based on the fact that some money came into our bank, which sadly was not to spend, but I kept my shopping to normal despite the fact that our normal lately is much less. So you will have noticed there is more meat and cheese on this menu and last mostly. I have paid the price for that in beating myself up, which has made me nervous and having to budget a lot to get my trips and appointments done and having my son home from uni for the weekend.

Having said all that, despite running to the bank for my other son and missing lunch I really enjoyed Coles. I think they have the balance just right, and shopping for my previous menu was a joy. Despite wanting to have chew free food, it wasn't in fact, but I could handle the chewing by then. My dentist said on Tuesday I am fine to eat whatever I wish, but there is a few weeks of healing left yet.

Coles is not materialistic, not cheap and I thought celebrated the joy of cooking without being overboard, just things to make healthy lovely food. Their overboard meat packaging has been reduced, with good bargains, and also lots of markdowns. The only thing "bad" was a comment on how much food I bought, which wasn't much for me, I in the past used to overfill my trolley, and asking if I brought my green bags. I do not bring green bags when I have a full trolley, it is impractical. Who wants dirt from the bottom of bags in their food, and things falling out? Sorry, I don't have the knack.

I thought it was rather cute that BigW had a sign in the carpark in another town I went to to remind people to take their green bags home and not leave them in the trolley. I was amused and thought I was a long way from home. I live 1 1/2 hours from Big W or any other large supermarket.

I liked Coles bulk red lentils, twice the size, and the Elderflower cordial, very Hugh from River Cottage, and my kids love it and want some more! They noticed the oil in it like homemade, and asked for a larger bottle! It is cute in the bottle it is in, and they tended to make it last! One daughter loves it because it subtly reminds her of lychees. You can see it and buy it from Amazon here. It is non-alcoholic.

Tuesday 21st ~ French-styled black lentils, Curried Beluga Lentils (includes miso)
Wednesday ~ Red Curry Sausages (uses pork chipolatas) from recipes+ magazine
Thursday ~ Pasta with Italian Sausage (with large shells from AWW August 2010, end green marbig) we had to use these in an emergency, in the end we had spinach and feta left over so are making: Spinach & Feta Bolognaise, sounds gorgeous, it still has minced steak in it
and on to food I will have to source locally:
Friday ~ Japanese pancakes (have to have it because I have more Kewpie mayo)
Saturday ~ Lentil Tabouli with Crisp Garlic Bread (uses prosciutto which I hope I can buy, and that I still have some juniper berries?)

Next recipes from my recipes+ magazine to try (the good ones I will post?)
Sunday ~ Spinach & Bacon Noodle toss (I got some more rice stick noodles at Coles)
Monday ~ Beef Fried Rice (uses wombok)
Tuesday ~ Falafel Salad with Yoghurt Dressing (uses rocket & Turkish bread)
Wednesday ~ Spaghetti & Silverbeet Frittata
Thursday ~ Salmon Pie with Potato Crust
Friday ~ Roast Vegetable & Salami Risotto
Saturday ~ Tuna & Broccoli Spaghetti
Sunday ~ Gourmet Sausage Burritos (uses our left over beef sausages) (we had one night of left-overs last week and also had to use one of the packets of sausages as we hadn't bought vegetables yet)
Monday ~ Spaghetti Bolognaise

Success from last week:
Easy Chicken Chow Mein gorgeous Aussie styled dish, lovely noodles, I will be buying those again, mine were from Chrisco, I thought I needed another packet, so that is left over for next time
meat

Interesting recipes:

Bara Brith used to always make my version of this, must post the recipe. Does anyone else soak their fruit in tea?